CO2 Laser Marking Systems for Moderate to High Speed Printing applications
As line speeds increase to cope with more demanding production targets, manufacturers need easier, more efficient laser marking to print high quality codes consistently on their products. Videojet high performance CO2 laser marking systems deliver superior code quality across a range of marking are suitable for a wide array of substrates, and provide easy integration for virtually any application.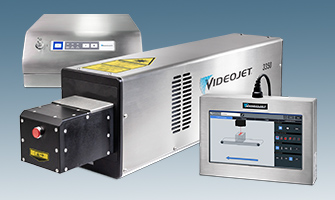 Maximum performance and extended laser source life expectancy up to 45,000 hours through optimized total power output
High-speed marking capability prints up to 2,000 characters per second of text, bar codes, graphics, and other information
Smart Focus model not only offers all the features of the 3350 but also caters to the growing demand for automation and flexibility. Smart Focus automatically adjust the focal distance after initial job setup without moving the laser system up and down, reducing errors and user intervention.
Mark different-sized products at the same time with 2.5D technology, saving time and making complex marking easier to manage.
Videojet 3640 CO2 Laser Marking Printer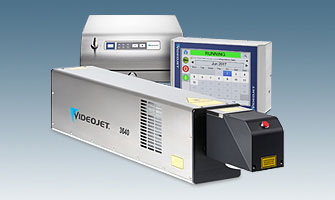 60W CO2 laser marking with optional CLARiTY™ touchscreen controller, engineered to minimise coding mistakes
Fastest laser marking system with mark speed capability of up to 2,100 characters per second
High-speed serialisation for pharmaceutical and tobacco applications, delivering unique and serialised codes at high production speeds
Widest marking field reduces the number of lasers that are required to cover multi-lane / wide web applications, reducing investment and running cost
Videojet 3140 CO2 Laser Marking Printer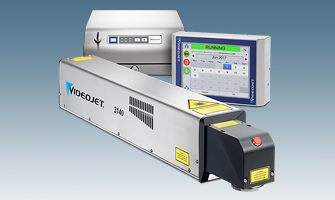 10W CO2 laser marking with CLARiTY™ touchscreen controller, engineered to minimize coding mistakes
High performance delivers crisp codes on moderate line speed applications
Line set-up wizard aids fast product changeovers, maximizing uptime
Virtually no maintenance and limited consumables
Contact Us
Contact us Today for Free Consultation & Demo Samples:

South East Asia, Australia & New Zealand:
Mobile/ WhatsApp:+65 3138 2040

Videojet Thailand:
Mobile/Line:+66 92 272 0132

Videojet Vietnam:
Mobile/Zalo:+84 83 805 1033


Videojet Presence in SEA/ANZ Countries