Continuous Inkjet Printers for Industrial InkJet Marking applications
Ideal for marking on flat or curved surfaces, Continuous Inkjet Printers technology is a non-contact printing method that can utilize a range of continuous inkjet inks to print on almost any substrate. With over 40 years of development experience, Videojet offers a range of CIJ Printers and deep application expertise to help you identify the right printing solutions for your needs.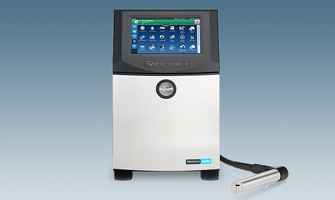 Able to produce reliable quality codes at high speeds and in continuous production environments
Equipped with inks that can keep up with elevated line speeds, quick dry time requirements, and virtually non-stop production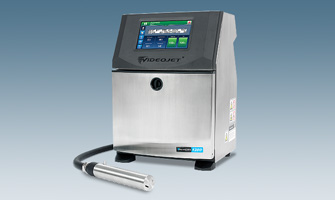 High-quality print with features such as programmed date and time advance, real-time variable information and automatic maintenance procedures
Offer basic single-line code & multi-line messaging with automated features
Continuous inkjet printers offer users major advantages. Operating at production line speeds, the printers apply permanent marks and required codes to each product or package, ensuring the company is in compliance with applicable regulations. Their ability to print these marks and codes directly eliminates the costly and time-consuming of labeling each item separately. And their ability to match production line speed supports high productivity.
The very high velocity of the ink droplets not only supports high speed printing but also allows for a relatively long distance between print head and substrate, simplifying installation of the printer. CIJ printers are also minimally subject to nozzle clogging, as the jet is continuously in use, eliminating time for ink to dry in the jets. Speed allows the use of volatile solvents such as ketones and alcohols, which gives the ink the ability to penetrate into the substrate and to dry quickly, ensuring permanence of the marks.
Continuous inkjet printers incorporate software that drives the printing process. In today's advanced printers, the system's controls can be accessed by the user to make adjustments, or remotely by the system manufacturer to repair or upgrade the software to a newer version.
Print batch codes, serial numbers, barcodes and traceability information onto products and packaging with Videojet continuous inkjet printers that utilize high performance inks to meet your application needs. Videojet will help you select the ideal printers and inks for your packaging operation. Talk to our product experts!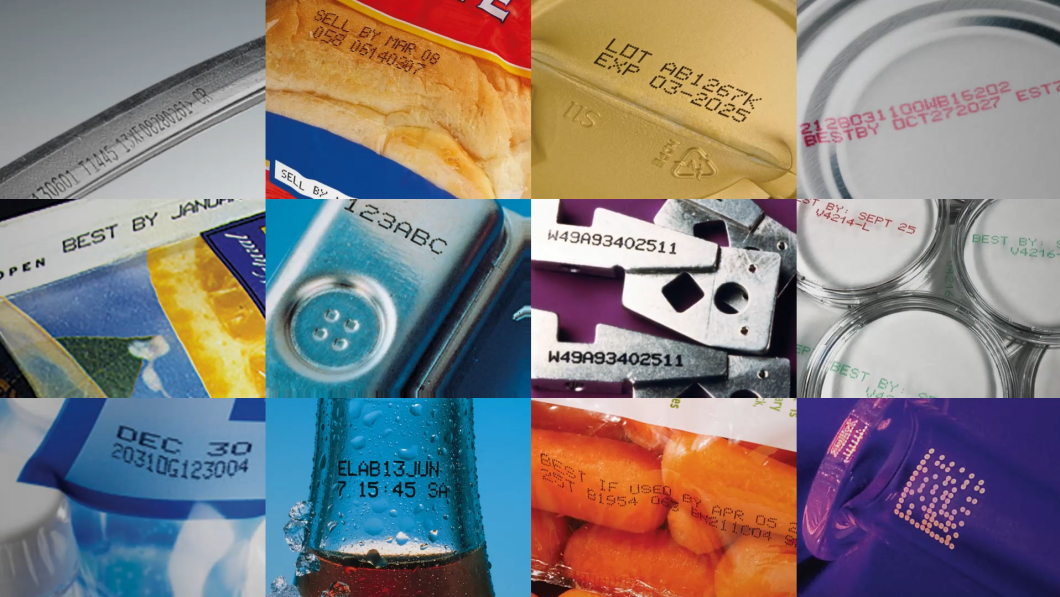 What is CIJ Printer?
CIJ stands for Continuous inkjet. CIJ printer is the non-contact continuous inkjet printer for industrial products. The continuous inkjet printer creates a stream of small ink droplets and selects some of the droplets to print, becoming the characters that land on the product. The unused droplets are cycled back into the printer to eventually become part of the ink stream again.
What is the working principle of CIJ Printer?
The CIJ printers charge the individual ink drops that make-up a message. Each drop, with its specific charge, flies through a magnetic field generated inside the printhead. The amount of charge place on the drop determines the amount of deflection it has in this field. The drops that get deflected most make up the top line of code, or the top drops of a single line code. The drops that get deflected a little make up the lower lines of code or the lower drops of a single line character. The drops that do not get any charge do not get deflected and land inside the printhead and go back into the ink system.
What applications are recommended for CIJ Printers?
CIJ printers can be used to print on Paper products, plastics, metal, glass, and others. Typical applications include Milk containers, Soda cans, pharmaceuticals, small cardboard boxes, cabling, and small component marking.
Contact Us
Contact us Today for Free Consultation & Demo Samples:

South East Asia, Australia & New Zealand:
Mobile/ WhatsApp:+65 3138 2040

Videojet Thailand:
Mobile/Line:+66 92 272 0132

Videojet Vietnam:
Mobile/Zalo:+84 83 805 1033


Trade in any Videojet Willet & Excel Continuous Inkjet Printer and Enjoy Special Discount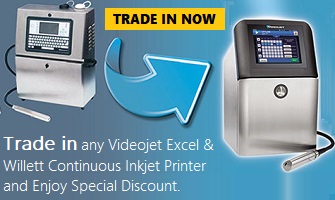 Videojet Presence in SEA/ANZ Countries
Continuous Ink Jet Resources