Industry Expert Opinion
Printing Technology Playing Key Role in Addressing Pharmaceutical Supply Chain Security Challenges
By Richard Nemesi, Global Vertical Manager for Pharmaceutical and Medical Devices at Videojet
Ensuring that the right medication or device is delivered to the right person, in the right place, at the right time is one of the most important responsibilities of the pharmaceutical industry and its supply chain. As ever-greater numbers of medications and medical devices are manufactured, packed and shipped, opportunities increase for counterfeit drugs to enter the supply chain and for other security breaches, not to mention the potential for human and mechanical errors. These concerns are being addressed by coding, serialization and labeling regulations designed to ensure the traceability of pharmaceutical products throughout the supply chain. A key aspect of complying with these regulations is partnering with coding and serialization solution providers to produce high quality human and machine readable codes that ensure the traceability of the product regardless of package type.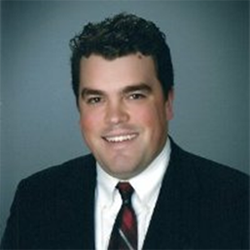 Supply chain security challenges
No industry is immune from the threat of possible financial and brand value losses caused by errors in the supply chain. But the consequences faced by the pharmaceutical industry are arguably more consequential than most other industries due to their potential impact on human health. Widely publicized reports of counterfeit and mislabeled pharmaceuticals have increased the pressure on manufacturers and regulatory authorities to take stronger preventative action. The continuing growth of the pharmaceutical industry increases the magnitude of the challenge.  IMS Health has forecast an increase of as much as three percent per year in the global pharmaceutical market in the next two years, rising to between $1.135 trillion and $1.235 trillion by 20171. Developing systems and best practices to ensure supply chain security would be difficult under any circumstances, but it's especially challenging today when pharmaceutical industry product demand is on the rise. 
Governments around the world have called on pharmaceutical manufacturers to improve supply chain track-and-trace capabilities by printing serialized information on primary, secondary and outer case packaging. On January 1, 2015, the first phase of the US Food and Drug Administration's (FDA) 2013 Drug Supply Chain Security Act (DSCSA) took effect. The DSCSA mandates the development of a national unique product serialization system capable of tracking all pharmaceutical products at every stage along the entire supply chain. Over the next eight years, drug manufacturers, wholesale drug distributors, repackaging companies and pharmacies will be required to develop, test and implement such a system., The FDA's specifications for Unique Device Identification (UDI), finalized in September 2013, involve a phased implementation of coding requirements for medical devices based on device class through 2018.
Coding key to regulatory compliance
These new DSCSA and UDI regulations will require significant packaging changes from all pharmaceutical manufacturers. Companies need to develop the capability to print unique serial numbers on prescription drug packaging and unique device identifiers for medical devices. Compliance with these regulations will require investments throughout the production process as well as integration with enterprise resource planning (ERP) systems. The new regulations will also greatly increase the volume of information required to be captured in product coding and labeling. Historically, coding was used to hold key data on lot/batch number, timestamps, expiration dates and packaging types. Coding was primarily regarded as a crisis management tool that was used primarily to identify drugs that had been recalled and needed to be pulled off pharmacy shelves.
But in recent years the role of coding and marking has expanded to serve as confirmation of the identity of products at various stages of production and throughout the supply chain. Today, compliance with the FDA's serialization regulations requires that more information than ever before fit inside each product's code including information such as Global Trade Identification Numbers (GTINs) and unique serial numbers in order to effectively track products throughout the supply chain.
Traditional linear bar coding is not designed to hold this amount of information efficiently. The FDA's Automatic Identification and Data Capture (AIDC) requirements can be met either through a 2D coding standard called GS1 DataMatrix or by a stacked, linear bar code called GS1 DataBar. Each of these advanced coding, serialization and labeling standards requires printing technology that is capable of delivering more data with no-fail readability in smaller spaces. As medical device and pharmaceutical manufacturers prepare to comply with the new regulations, they are looking at current printing systems and evaluating those systems' ability to deliver the required results.
Printing alternatives to address new serialization requirements
There are numerous printing options available to meet the more stringent multi-packaging and labeling needs of the pharmaceutical and medical device industries. Some of the more popular options include:
Thermal InkJet (TIJ) – These high-resolution, ink-based, non-contact printing systems are primarily used for coding on flat substrates such as cartons. They can generate complex codes containing multiple lines of text and 2D DataMatrix codes that remain readable at rapid line speeds.
Laser – Laser printing systems simplify the process and improve the permanency of pharmaceutical codes by printing each code directly on the material surface without requiring physical contact or ink supplies.
Thermal Transfer Overprinter (TTO) – A digitally controlled precision printhead melts ink from a ribbon directly onto flexible films, providing high-resolution, real time prints. This technology is ideal for marking flexible packaging. Thermal transfer coders are available that offer high quality codes ranging from date, lot and time stamps to more complex codes such as bar codes.
Continuous InkJet (CIJ) – CIJ is the most versatile of all current variable coding technologies and is capable of printing on nearly any package type or product shape. CIJ's fast print speeds along with a range of application-specific inks make this technology ideal for the most challenging applications.
In addition to choosing the right technology, pharmaceutical companies also need to find the right application partner; one who will help them select and implement the most cost-effective, fastest, high quality coding and labeling solutions. A true application partner will play an active role in the process, from ensuring a successful deployment of its solution to servicing its technology throughout the lifecycle of the printer. The stakes are high and taking the right steps to implement and support best-in-class solutions is essential to ensuring patient safety while avoiding rework, and potentially recalls and fines.
The changing global regulatory landscape offers many challenges to the pharmaceutical and medical device industries. Finding printing solutions to meet these challenges has become a key priority for pharmaceutical manufacturers and medical device companies. The effort expended in meeting the new regulations will potentially yield great gains through increased consumer confidence and brand loyalty. Most importantly, the new measures can help ensure that the right drugs and medical devices get in the hands of the right people at the right time to provide the greatest possible positive impact on their health.